Editor shop experience-based report
Lingerie that "both "appearance and" comfort" grant selfishness of adult woman
<Ripplu Custom Fit Lingerie> [WEST 3F]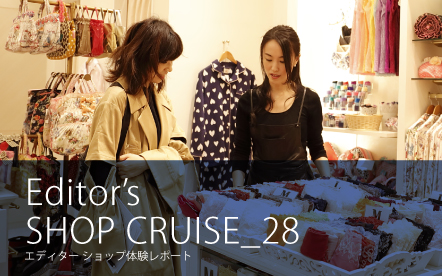 We collect data on lingerie shop <Ripplu> this time. Vivid color only in the import center, feminine race, pop pattern…. What focus on more than such a design "comfortable arrive underwear of feeling." Let alone feelings to material, we fully introduce fitting technology by body fitter.