Editor shop experience-based report
In modern space mariaju of Japanese dishes and wine
<GINZA Kuraudo> [WEST 6F]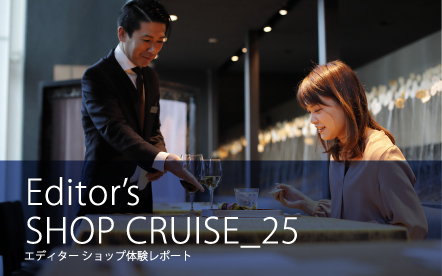 Modern interior that formality is high in. Open feeling of studding 7.3m. Many mellow wine…. In deluxe relaxing space "Japanese and Western fusion" "mariaju of dishes and wine." Please enjoy special course "snow-see viewing bell" on Christmas provided only in 24 (month, shinkyu) two days on Sunday, December 23.